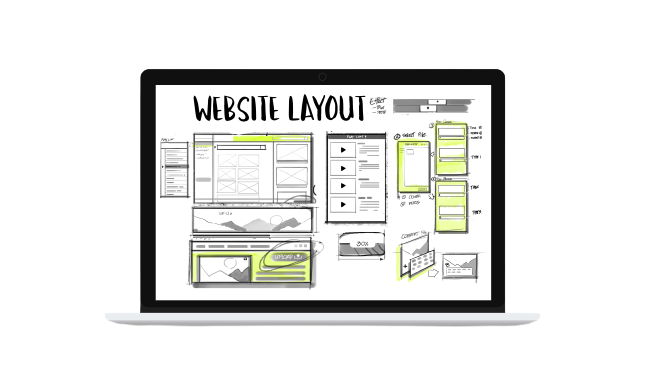 We create custom websites in Houston for a great customer experience.
In the digital world, making a good first impression is necessary. A great web design is one way to get people to visit your site. People like websites that look good and are easy to use. Let our web design team help you make a website that works on all devices and makes a good impression.
Our web design team in Houston will get people to notice your business online by using an easy-to-use content management system (CMS) like WordPress and a beautiful, responsive theme. This will make sure that your brand and website have a personality that will last.
We think that working closely together is the best way to make sure that the end result is great. We'll make changes to the design to make it fit your brand. Our team will show you ideas, make changes, and work with you until we find the best look for your needs.
We can help you connect with the right web design company in Houston to expand your business.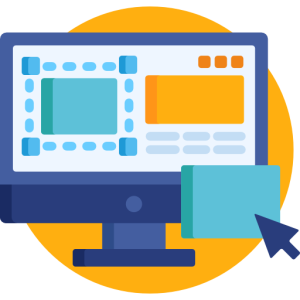 Our Houston Web Design Services
Impress clients with our innovative design solutions.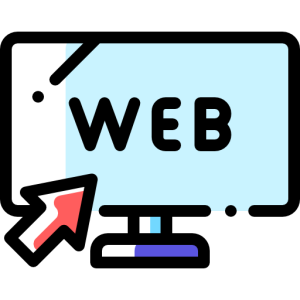 Web Design and Developmen
We build and design websites in a professional way. Our strategy is to combine new ideas in design with the message of your brand to impress your customers and bring in new leads. Check out our portfolio to learn more.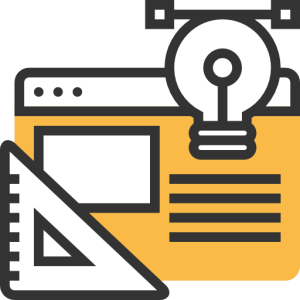 Graphic Design

We do everything from logos to business cards to graphic illustrations. A set of illustrations made just for your business and designed by a pro.
Web Hosting
Every website we make comes with a web hosting service that is fast and reliable. We use WordPress, the most reliable web host, to make sure that our clients can easily and individually monitor their business site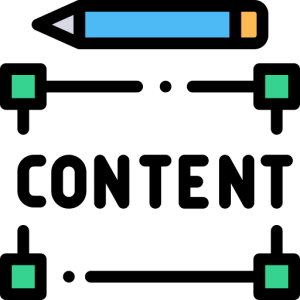 Content Writing
We make high-quality, well-optimized content that speaks to your strongest value proposition and keeps your target audience interested. Whether it's SEO, PPC, or social media marketing, every campaign needs good content .


E-commerce Web Design
Creating an e-commerce website takes a few skills that a regular website designer doesn't have. We do a lot of web development for e-commerce sites. We do have smaller sites, but we also have a number of high-traffic, high-dollar-volume sites for mid-sized companies that we have both built to work without the Google framework and integrated with third-party apps .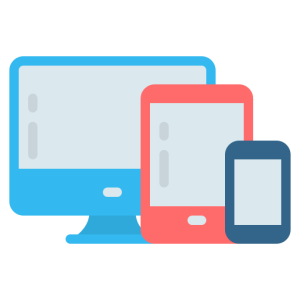 Responsive Website Design
More than half of all online transactions are now done on a mobile device. This makes it more important than ever to use responsive web design. Every site owner should aim for a high conversion rate .
It's possible that your competitors are outperforming you due to the content on their website.
Your website has to be easy to find
When we say "visible," we mean in Google and other search engines. Yellomonkey Labs is the company to design a website, rest assured that it will be SEO-friendly..

Your website needs to be mobile-friendly.
Google also ranks websites that are easy to use on mobile devices higher in the search results.

What Makes Yellomonkey Labs the Best Web Design Company in Houston?
It's no longer practical to hire any digital marketing agency. Yellomonkey Labs is here to be your solution; contact with us and meet our staff in person for better closure. We understand how important it is to deal with a company that not only takes the time to learn about your business and its needs, but also assists in achieving those needs.

Your website should be safe.
People who visit your site should be able to see something happen in less than three seconds. If you don't, 40% of them will leave your site and go to another one.
Your website needs to be quick
Our primary objective is to deliver a high-quality product at the most affordable price. Our approach to cost-effective product service and maintenance increases our efficiency.
Your website needs to give users the best experience possible
After your page loads, people decide what they think of it in half a second. People expect to be able to find information quickly and easily, especially on their phones.
Here's our core that makes us unique from others, we:
YML's web designers specifically target your industry, your market, and your customers, which is different from other website design companies that only care about how your site looks. We've worked with businesses of all sizes on their website design projects, from small local contractors to home service franchises. We have a team of in-house website designers ready to take on your next project.
Increase leads
Drive sales growth
Optimize marketing costs
Differentiate their brands in the marketplace
Here is a collection of frequently asked questions about custom website design​
What is the cost of a new website?
There is no singular response to this question. The cost of designing a website is based on the requirements of each particular project. Every website is unique and requires various components; we design and construct bespoke websites for your company. We will ask you numerous questions, evaluate your needs, and then provide you with an estimate based on this evaluation.
How quickly can a new website be created?
On average, we aim for a six- to eight-week turnaround, but each customer determines the pace of their project. How much input you can provide during the earliest phases, how quickly you can provide feedback, and how soon the content is ready all impact the completion time. The functionality requirements may also play a factor; developing more complex websites will take more time.
Do you exclusively develop WordPress websites?
Yes. WordPress is an excellent content management system that currently powers over 30 percent of the web. Its massive market share is due to its adaptability and use. We will teach you how to handle it and assist you along the way.
Will my website will be mobile-friendly?
Absolutely! The importance of having a mobile-friendly website is greater than ever! We work diligently to ensure that your website appears attractive on a variety of devices.
What if I need assistance with my website in the future?
We are reachable via email! We're here to provide as much or as little assistance as you require, and we won't vanish once the site goes live. We've been doing this for a long time, so we won't be leaving anytime soon.