Search Engine Optimization
Drive Traffic and Conversions with Houston's Rated SEO Company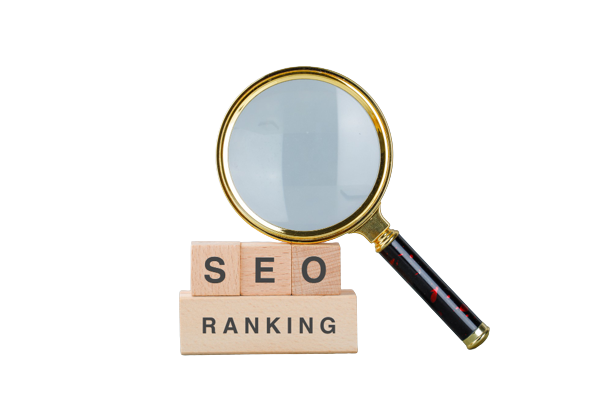 Boost Your Visibility with Houston's Trusted SEO Experts - YelloMonkey Labs
For starters, we are Yellomonkey Labs and we are a local SEO company in Houston with a committed in-house research and development team that looks for and tests the latest SEO strategies before using the most effective ones on your campaign. Regarding search engine optimization, we put you ahead of the pack.
Here's why SEO services are a must for your business.
SEO includes a wide range of tasks, like keyword research and stuffing, competitor analysis and link building, copywriting, SEO strategy, website SEO audits, meta tag optimization, status code usability improvements, XML sitemap monitoring, code validation, and so on. When these techniques are used well, they lead to better SERP results, higher search rankings, and more targeted organic traffic.
How Our Search Engine Optimization Services Work?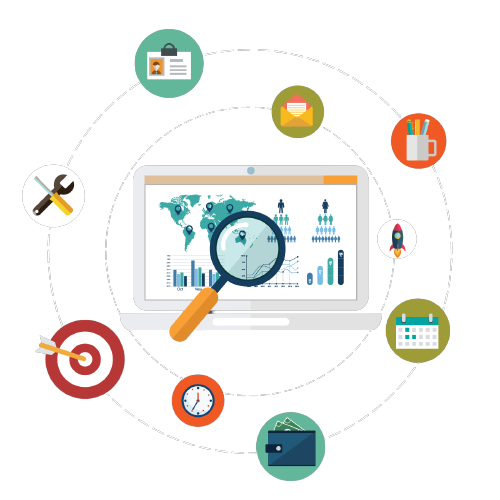 More (High-Quality) Web Traffic
Qualified traffic means that the people who visit your site are interested in what your business has to offer. This is different from random traffic caused by keywords. Most of the time, organic search traffic is more likely to turn into a lead than paid search traffic.


Establish Trust + Credibility
Your website will increase local search result rankings with SEO, increasing consumer trust in your company. A well-optimized website will stand out to Google when its algorithms and site crawlers study and evaluate your web pages for optimization. Google plays a vital role in deciding search engine page rankings.


Your Competitors Are Using It


You need to keep optimizing your site and overall presence for SEO if you want to keep your ranking. Small businesses can find ways to succeed; sometimes, they can even beat much bigger competitors. Ultimately, it's all about having the right SEO strategy and putting in the time and effort needed to give your business the edge over the competition.
Technical SEO Expertise


We emphasize usability, accessibility, and quality in our

Technical SEO

. If the page does not load quickly enough for searchers, it is insufficient to have unique content. Page speed and

mobile responsiveness provide a better experience for site visitors.


Competitor Analysis
Analyzing your website and competitors' websites for SEO helps us plan, run, and evaluate our campaigns. We use different tools to determine which statistical methods work and which need to be changed.


Keyword Research and Strategy


We are not limited to large keywords; instead, we think creatively and concentrate on what the target audience needs up to their purchasing intent. It is not sufficient to know the keyword you wish to rank for; you must also understand what your potential clients search for.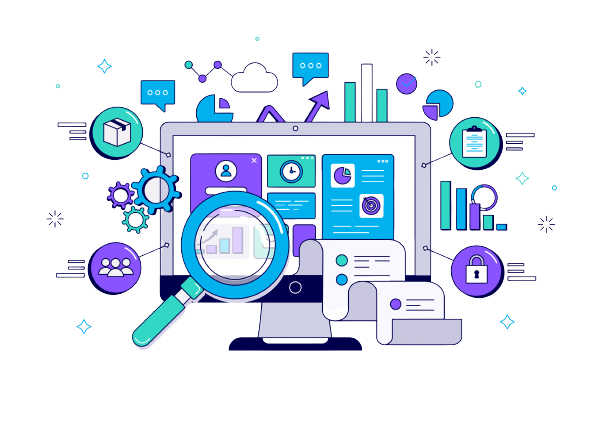 Here is a collection of frequently asked questions about Search Engine Optimization
An SEO agency is a company that specializes in optimizing websites for better search engine visibility. This can involve improving the website's content, structure, and on-page optimization factors such as titles, metatags, and anchor text. The goal is to improve the site's rank in search engine results pages (SERPs), which can result in more website visitors and increased revenue.
Can SEO be done without a website?
No, SEO cannot be done without a website. However, there are some tactics that can be used to improve your site's visibility and organic search traffic without a website. For example, you can create a blog on a popular platform like Medium or Tumblr, and include links to your website within your posts. Additionally, you can participate in online discussions and forums related to your industry or niche, and include links to your website in your signature line or bio.
An SEO package is a monthly subscription that is offered to customers for local or national SEO campaigns. The purpose of the package is to provide the customer with the necessary tools and resources needed to improve their website's SEO ranking. Typically, an SEO package will include a variety of services, such as keyword research, link building, on-page optimization, and monthly reporting.
Why is Local SEO important?
Local SEO can help improve your business' online visibility, making it easier for new customers to find you. By building citations and links, you can increase your chances of ranking higher in search engine results pages (SERPs), which can help drive more traffic to your website. Additionally, local SEO can help improve your website's click-through rate (CTR) and organic search traffic, resulting in more leads and sales.

when can seo start giving me results?
Many SEO firms will tell you that it takes 4 to 6 months to start seeing results. That's generally accurate, but bear in mind that SEO results grow over time. In other words, the sooner you start, the better off you'll be in the long run.