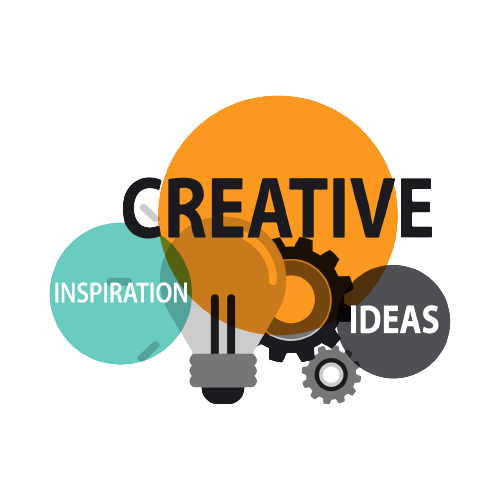 Best Logo Design Service in Houston
Yellomonkey Labs make logos that are unique, clean, and timeless. These logos will show what your business is all about and leave a lasting impression
Look around your office or home for a moment. How many logos do you see? And what do you think these logos mean? The design of your logo is one of the first steps in building your company's identity, image, and brand. The design of a logo is also often the first thing a customer notices about your business. For this reason alone, it's important that your logo design stands out, shows what your business is all about in a single glance, and makes an impression that lasts.
Our Houston logo design services will take the time to learn about the client's business and will work with them to ensure that the logo really represents the brand.
YOUR LOGO WILL BE DESIGNED BY A PROFESSIONAL ARTIST.
Your logo will be designed by a logo designer with nearly two decades of expertise, as opposed to online logo generators or outsourcing offshore (since regional design preferences vary).
OBTAIN IMMEDIATE RECOGNITION
A logo that speaks to the essence of your business or product will set you apart from everyone in the market and leave a lasting impact on customers.
EARN THE TRUST OF YOUR CUSTOMER
A well-designed logo is the first step in establishing a rapport with your customers. The professional and memorable design will establish trust, so that when they require your services, they will think about you first.
LOOK GOOD EVERYWHERE
Your final logo design will have an impact regardless of where you use it, including on business cards, automobiles, billboards, shirts, caps, your website, and social media.
LOGO DESIGNERS IN HOUSTON ARE REGULAR, BUT WHAT WE DO IS UNIQUE.
You want a professional logo designer who takes the time to ask questions and learn about your business, target market, demographics, and brand positioning.
THE DESIGNER OF YOUR LOGO MUST BE CREATIVE AND BUSINESS-SAVVY.
They must comprehend the foundations of branding, brand equity, and how to utilize these to generate clients, sales, and business success. Our logo design team contains not only of award-winning designers, but also logo designers who are trained to listen to your needs and assist you in achieving your business objectives and goals via the use of effective and creative logo design.
Need a new logo to show what your brand stands for?
The first step in working with our team in Houston to make a new logo design is to learn everything you can about your business and the industry around it. We look at your competitors, find out what makes you different, and find out what your company's mission and vision are. This information helps us make sure that the brand story for your business reflects who you really are. In short, we boil down why people should care about your organization into a small, visually appealing icon. After we've sketched out a few logo ideas, we work closely with your team to find out which idea should be taken further. Before your new logo is finished, this feedback process usually takes between one and three iterations.
Refresh your company's current logo.
Your business may have a lot to do with the logo you've been using for years. But design trends and the nature of your business might make you want a more modern logo idea. YML's logo design services can help you update your logo in a way that stays true to your original logo but makes it look better. This step is a lot like making a new logo. Our logo design service finds out why you want to change your logo and then comes up with a few ideas that show what you're trying to do. We use your feedback on those first ideas to decide which ones will be developed further and put into place at your company. Before this process is finished, it usually goes through 1-3 iterations.
Develop brand consistency across all marketing platforms.
It is difficult to align your marketing message across all digital, print, and graphic design platforms. Using a style guide for your brand will allow you to project the same brand identity across all platforms and successfully convey to prospective clients who you are and what you do.

As part of its logo creation services, Yellomonkey Labs will create a brand style guide for your organization. Your style guide will include the appropriate typeface, tone of voice, color schemes, and usage instructions for your marketing materials. Vendors, partners, and internal business units will all have a clear set of brand representation guidelines.
The possibilities are endless with our Houston logo design agency service. We will be happy to help you create your identity with your logo. To learn how our expertise can help with your logo design, refer below for our contact information.

Let's hear from our past clients with what they have to say with our service:
Here is a collection of frequently asked questions about graphic & logo design
How long does it take to create a logo?
Depending on how busy I am, it usually takes me two to three weeks to finish a logo after it has been sold. This will be discussed before any payments are made. Timelines also depend on how long it takes to respond and whether or not designs need to be changed again
You will be given 3 logo options based on the goals that were agreed upon. Once the last payment is made, you will own the rights to the final design that was agreed upon.
What do I do if I want to change a logo?
You can request for as many changes as you want, but most projects only include up to four rounds of changes. In the unlikely event that more changes need to be made after this.
How does registration for copyright and trademarks work?
After the logo design project is done and payment has been made, you automatically get the rights to the final logo that was agreed upon. If you want, we can also give you a copyright transfer document to show that the rights have been transferred.
Will I be told what's going on with Logo Design?
We are reachable via email! We're here to provide as much or as little assistance as you require, and we won't vanish once the site goes live. We've been doing this for a long time, so we won't be leaving anytime soon.